ACNE SCARS, WRINKLES & DILATED PORES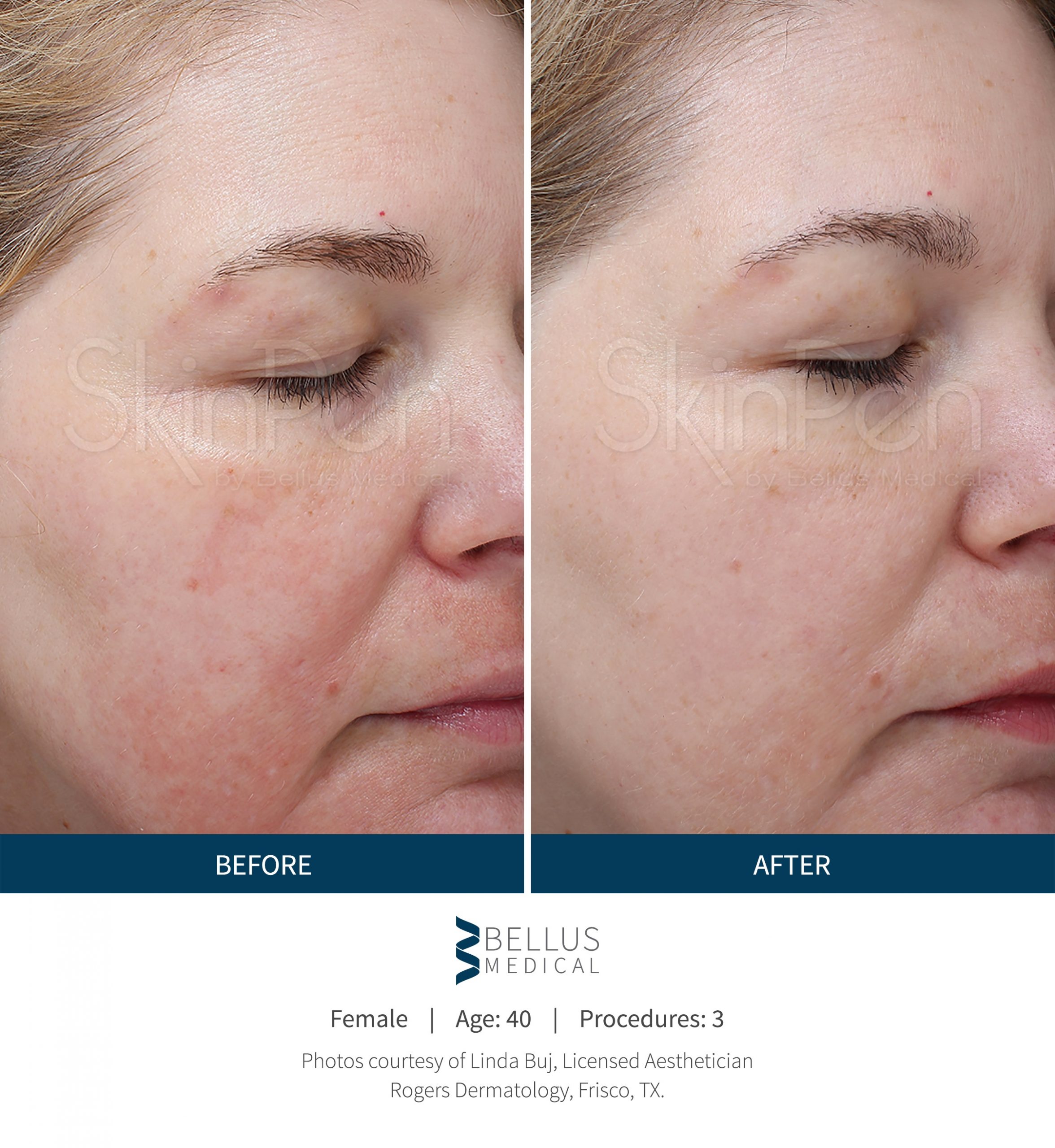 SkinPen® by Crown Aesthetics is clinically proven to improve the appearance of facial acne scars for people aged 22 and above in all skin types1. Can any other microneedling device make a similar claim? In a word, no. Here's another claim no one else can make: That their device is the 1st ever cleared by the FDA. Because that's SkinPen. SkinPen creates controlled micro-injuries to stimulate the body's natural wound-healing process, while minimizing cellular damage.
The result: effective remodeling of scar tissue, while keeping the overall structure of the skin intact. Learn more about how microneedling triggers the three-stage wound-repair process. Procedures take about 30 minutes, depending on the area treated and the desired results. Due to their non-invasive nature, microneedling sessions usually require little downtime for patients. Find out why patients love the benefits provided by SkinPen. And of course, both patients and providers appreciate the impressive results shown in our before-and-after gallery.